Unravelling Minds is a story of friendship lost and found, hard times and good, and lots and lots of cake...

Emma and Sophie met back in 2006 when they were studying together on a fashion accessories course at London College of Fashion. Both then went to work on their own accessories businesses before sadly losing touch. At that point Emma went to work for a prominent company in the fashion industry and Sophie trained and became a lecturer.
Both Emma and Sophie missed their friendship but felt that it had been too long to get in touch again. By then they had been through at lot of trauma between them; Sophie had been caring for her mother through terminal cancer whilst Emma had been experiencing workplace bullying.
Then somehow, by a complete twist of fate, they randomly bumped into each other. Sophie had been wondering about Emma minutes before, and then, suddenly, there she was! From that moment all the lost time in between was forgotten and they started to meet up again and share their mental health recovery stories and support each other. They both found that talking to someone with shared mental health experience was playing a vital part in their recovery. 


This inspired them to set up the C.B.T Café (standing for Cake Before Therapy) – a safe space for people going through or caring for someone with mental health difficulties to discuss and share their experiences in a stigma free environment over tea and cake – who doesn't love a chat over cake!!


In order to fund the CBT café and also attack the terrible stigma surrounding mental health, they started a fashion brand Unravelling Minds where mental health meets fashion…  After all fashion is for everyone just like mental health!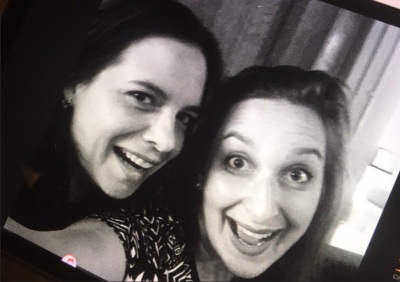 Why are we a mental health brand?
Well because Emma and Sophie both have their own recovery stories. Though we were really pleased to see more awareness of mental health issues within the last year we didn't see our stories or backgrounds accurately reflected.
With our shared experiences of fashion and mental health issues what better way is there to help address the stigma surrounding mental health than by creating a fashion brand focused on mental health awareness?

​​